Meet The Team
The team behind Independent Wealth Management & Insurance Services is made up of qualified financial professionals who are passionate about helping individuals and families achieve their ideal retirements.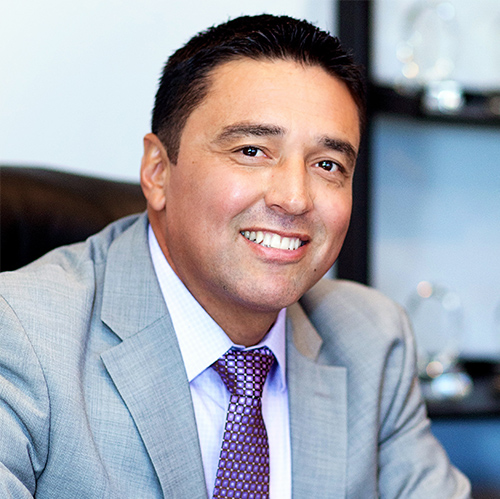 MARTIN GUZMAN President and Founder of Independent Wealth Management & Insurance Services, Investment Advisor Representative, and Certified Estate Planner
Marty specializes in helping retirees and pre-retirees plan for the most important and exciting time of their lives: retirement. Since 1994, Marty has earned the trust of his many clients by providing practical, personalized guidance based on good judgment and conservative financial principles.
Marty's strategies are designed to help you work toward your financial independence. This includes helping protect a portion of your assets from market volatility, increasing retirement income and addressing the costs of long-term care, including nursing home costs. His approach utilizes a number of insurance and investment products to help you pursue your financial goals.
Marty is an Investment Adviser Representative, has passed his Series 65 exam, and is a licensed insurance professional in Arizona, California, Nevada, New Mexico, Missouri, Texas and Washington, as well as several other states. Marty is also a member of National Institute of Certified Estate Planners (NICEP) and has been featured in Senior Market Advisor magazine for his work in financial services. He is committed to working hard to earn your trust and make sure you're comfortable every step of the way.
Marty is married to his beautiful wife, Kedrin, and together they have three sons named Lincoln, Baylor and Brody.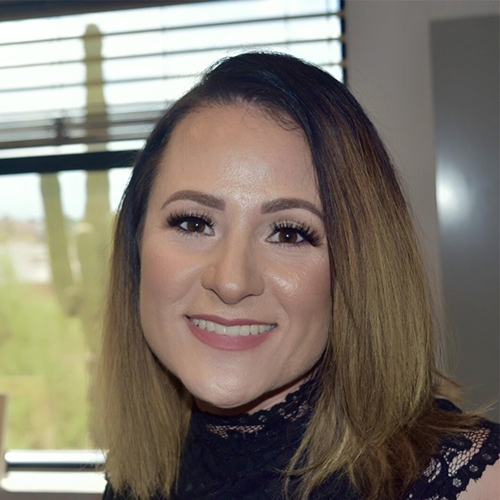 REINI REYES Vice President
Reini joined our firm in 2007 and is responsible for a variety of client services, managing new business, compliance issues and administrative tasks.
She holds an insurance license in Arizona and has worked in the insurance and financial services industry for more than 19 years. She offers a wealth of knowledge and experience and has a genuine interest and commitment to serving clients with the highest degree of professionalism.
Reini was born in Michigan and moved to Arizona in 1985. She has been married to Edwin for more than 20 years, and they have three children who keep them active. Outside the office, Reini enjoys spending time with her family — especially her granddaughter — and keeps busy with school activities and sports programs.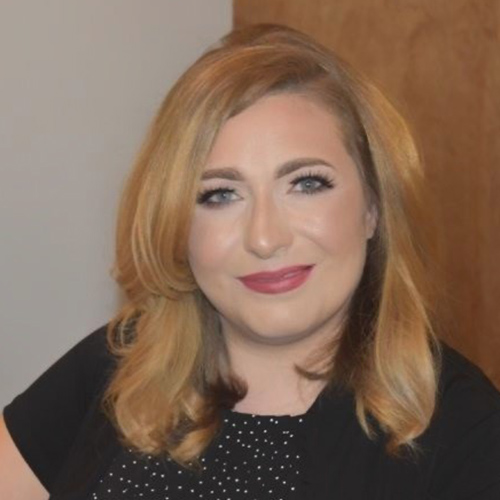 AMBER CHOONGPHOL Operations Specialist
Amber Choongphol joined Independent Wealth Management in October 2016. She has vast financial services knowledge and has dedicated her career to supporting retirees for over 13 years.
As operations specialist, Amber takes on several roles on a day-to-day basis. Most importantly, Amber is a friendly point of contact for our clients who call in with questions, concerns or simply information. Additionally, Amber handles all marketing, data logistics management and client event planning.
Amber is married to Brian with two children – 10-year-old daughter, Bella, and a brand-new baby boy, Miles, who both keep her very busy when she is away from the office. Amber grew up on Edwards Air Force Base in California before her father retired from the Air Force and her family relocated to Phoenix. She enjoys spending time with her husband and children, music, photography and going to church.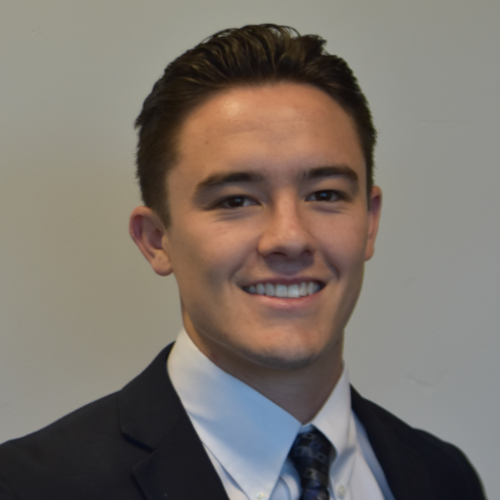 Tyler ZavalaAdvisor
Tyler Zavala joined us in May 2018 after graduating from Northern Arizona University with a bachelor's degree in finance in addition to a certificate in business economics. As a client service specialist, Tyler helps provide exceptional customer service by acting as a liaison between our customers, insurance companies, custodians and our financial marketing organization. Tyler has passed his Series 65 exam and holds an insurance license in Arizona.
During his time at NAU, Tyler was a member of the Sigma Chi fraternity. While he enjoyed many attributes of his fraternity, the most important to him was the opportunity to raise thousands of dollars for the Huntsman Cancer Institute and provide community service to the city of Flagstaff. Because of his love for the sport, Tyler also participated on NAU's club baseball team.
At a young age, Tyler was taught the value of attaining and securing assets by his great uncle Ed, whose lesson on compound interest can be seen hanging in Tyler's office. He looks forward to helping people achieve their financial goals.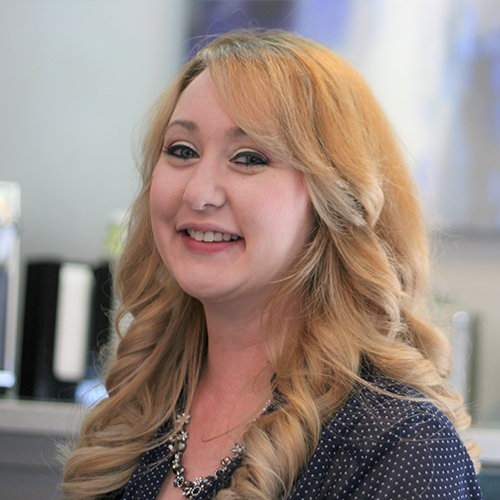 Michelle StricklandAdministrative Assistant
Michelle Strickland is the newest member of our team, joining us in April 2019.  She takes on the role of administrative assistant, offering help in all areas of day to day office tasks.  She has a strong professional background in Insurance and customer service.
She holds an insurance license in Arizona for Life Insurance, as well as a Property & Casualty license.
Michelle was born in Las Cruces New Mexico and moved to Arizona 1998.  She enjoys cooking, reading, and spending time with her family.  Michelle is married to Chris and has one child, a 10-year-old daughter, Madison.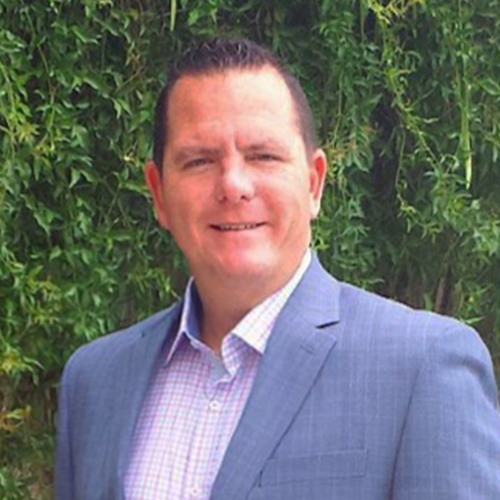 Milo MilosevichInsurance Agent
Milo Milosevich has been in the financial services industry since 2001 both as a financial planner and as an Executive for a major insurance company.   His vast experience working on both sides of the client experience is a welcomed addition.   He understands the inner workings of the various investment strategies we employ.  Milo believes that everyone should have the very best tools for planning their financial future no matter their current situation. This was instilled by watching his parents struggle as hard-working teachers and administrators, and not receiving solid advice from advisors that were looking for larger clients.
Milo attended Texas A&M University where he was active in sports and continues to support his Alma Mater today.   Milo holds an Insurance license in Arizona as well as many other states.  When he is not working, he is enjoying coaching T-Ball for the City of Peoria, golfing, or relaxing by the pool.
Milo is married to his wife Ame who is an Autism specialist for a local school district and they have 2 dogs and 3 cats.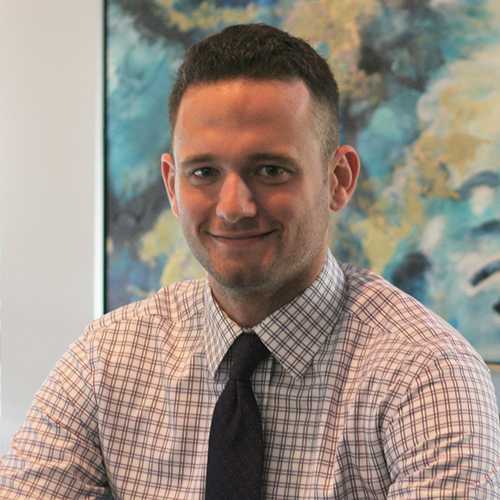 Derek Brown
Derek Brown will be serving as a summer intern, joining in June of 2019. Derek is pursuing his university studies at SUNY College of Oswego in upstate New York and is studying Business Operations Information Systems. His degree requires him to understand multidisciplinary coursework in business, calculus, statistics, computer science, and economics. Derek plans on graduating in the Spring of 2020. As well as being a student, Derek also plays NCAA Ice Hockey.
Derek has learned throughout his college experience the importance of hard work and time management by being a Student-Athlete. Derek moved away from his family at the age of 16 to Odessa, Texas to pursue his life-long goal of earning a hockey scholarship.
Derek will be helping the Independent Wealth Management team with day-to-day processes as well as learning more about the financial planning world. Derek plans on pursuing a career in finance upon graduation with the goal of helping people achieve their financial goals.
Ready to Take The Next Step?
For more information about any of the products and services listed here, schedule a meeting today or register to attend a seminar.